Cocopah and Quechan Vets Take Part In Memorial Ceremony
"Remember those who gave their lives or didn't come back."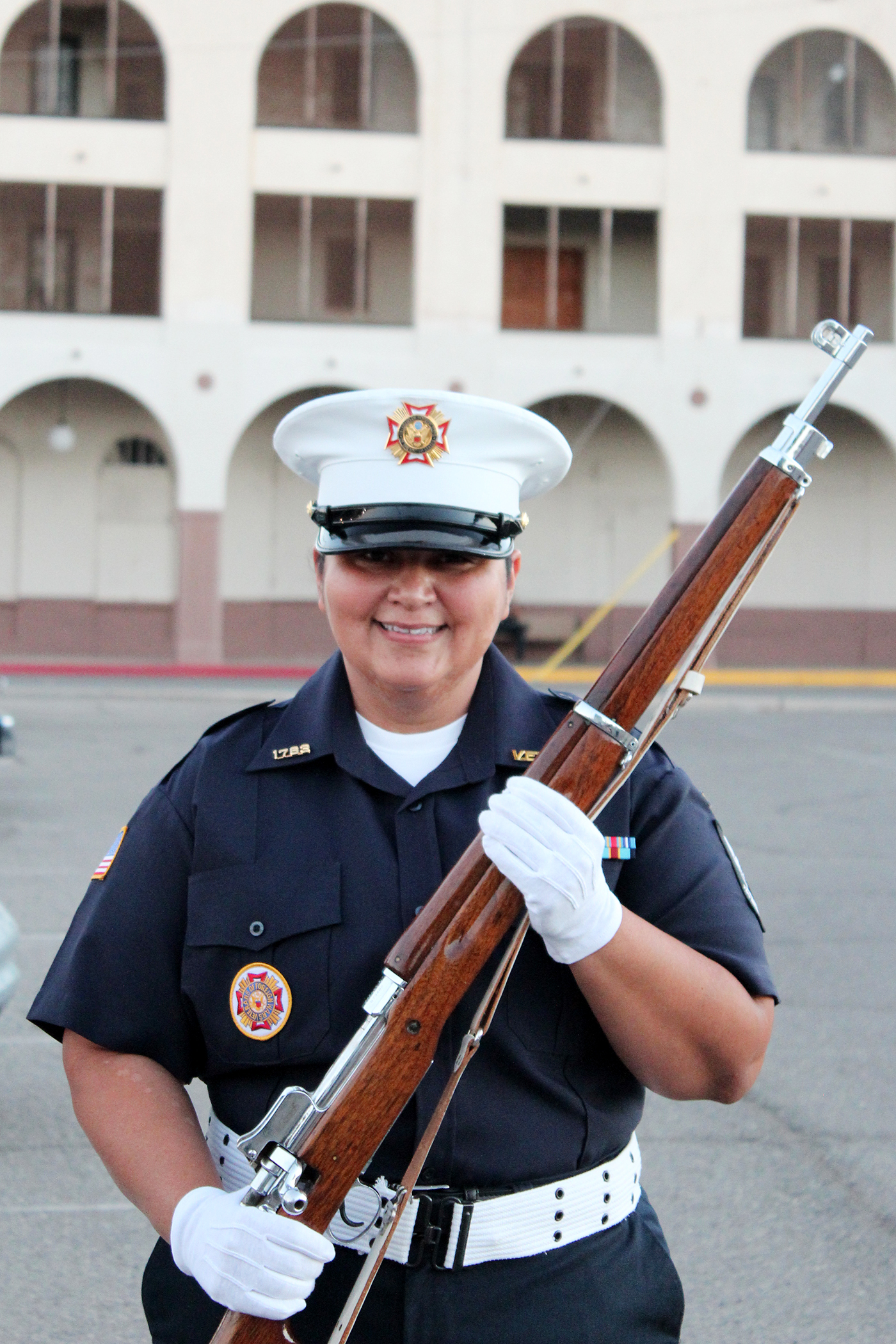 Cocopah Tribal member Shombe Wilson and Quechan Tribal member Andrew Denard took part in a POW/MIA ceremony Friday night in Yuma.
Wilson is an Army veteran of the Iraq War. Her father was a Marine who was taken prisoner by the North Vietnamese during the Vietnam War.
"To me, it means honoring him for the time he served as a prisoner of war," said Wilson.
Denard is an Army veteran of the Cold War, having served in Korea along the demilitarized zone that separates Communist North Korea from South Korea.
"Remember those who gave their lives or didn't come back. They are not forgotten. All our brothers and sisters are not forgotten," said Denard.
Wilson and Denard are members of the Veterans of Foreign Wars Post 1763. The two tribal members, along with veterans Paul Wilson and Brenda Smith, are also part of the Post's Color Guard, which presented the flag during the ceremony.
The event was held at 7pm at Armed Forces Park located in Yuma's Historic Downtown.
Organizers lowered the flag to half-staff and read the names of 50 service members who had been taken prisoner over the years and were released.
The third Friday of September is National POW/MIA Day, which symbolizes the nation's concern and commitment toward accounting for all service members whose fates are unknown.
The Legacy Riders and the local chapter of Vietnam Veterans organized the Yuma event.