Cocopah Indian Tribe Donates $10,000 To Yuma Community Food Bank
The Cocopah Indian Tribe has stepped up to the plate to help the Yuma Community Food Bank with a donation of $10,000.
The Tribal Council is extremely impressed with the work the YCFB does serving the hungry in Yuma. Last year, Cocopah donated $50,000 that was given in quarterly payments with last payment in June of 2013.
This year the tribe hopes to continue to donate to the YCFB because the Council sees how many people can benefit from the Food Bank's services.
Mike Ivers, President and CEO of the Food Bank visited the Cocopah Administration offices to take part in the check presentation. Attached is a photograph of the presentation courtesy of the Cocopah Department of Public Relations.
Feel free to contact our office or Mike Ivers at YCFB at (928) 343-1243 for details.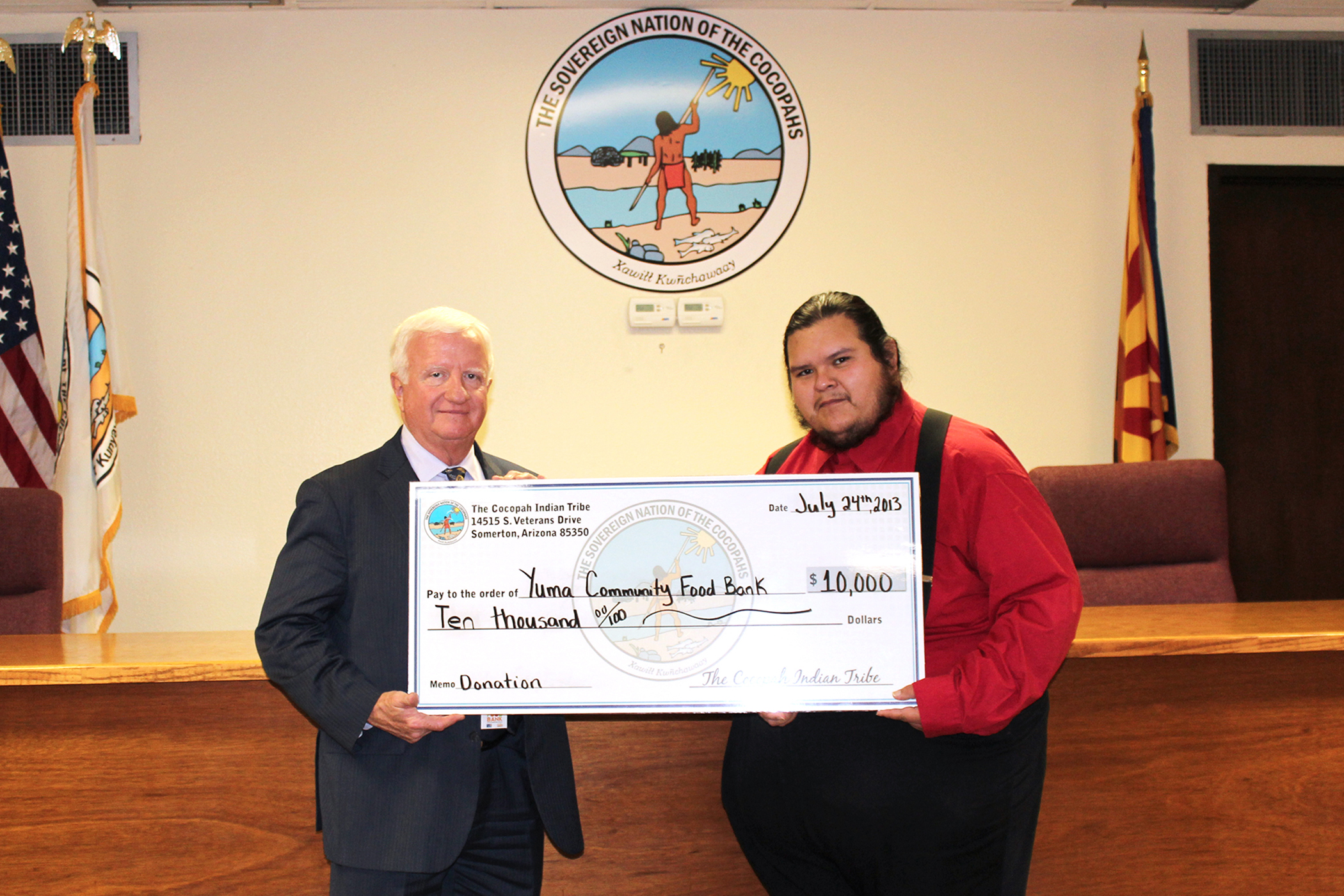 Photo caption: Mike Ivers, President/CEO YCFB and Carlos Pereyra, Cocopah Tribal Council Member.