Museum
---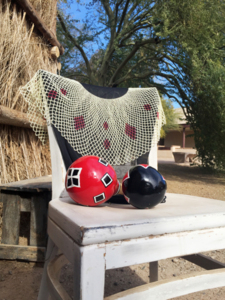 Built in 1996, the Cocopah Museum and Cultural Center feature exhibits on history and culture, meeting spaces, and a gift shop. The Museum, which resides on the West Cocopah Reservation, is surrounded by a 1.5-acre park spotted with luxurious Sonoran trees and plants with a replica of a traditional Cocopah dwelling and Ramada.
The Cocopah Museum is a recognized federal repository and its exhibits feature objects and depictions of Cocopah history and culture. Museum guests will see examples of traditional clothing such as bark skirts and leather sandals, modern-day beadwork, pottery, traditional tattoo designs, musical instruments and the Cocopah warriors' display.
Guests may purchase authentic Cocopah beadwork, Native arts and crafts, Native American music, jewelry, novelty items and much more at the Gift Shop.
HOURS OF OPERATION:
Exhibit and Gift Shop Hours:
Monday-Friday from 9 a.m. to 4 p.m.
 Special guided tours are available by appointment.
Admission is free, however, donations are appreciated.
Office Hours:
Monday-Friday from 8 a.m. to 5 p.m. 
Cocopah Museum
14533 South Veterans Drive
Somerton, AZ 85350
(928) 627-1992
museum@cocopah.com
Like us on Facebook:
www.facebook.com/CocopahMuseum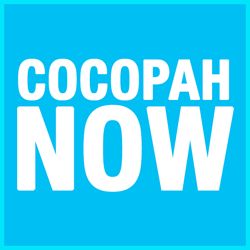 Latest News
---
Posted: Jan 16, 2019
News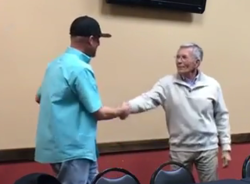 Cocopah Speedway's new General Manager Benji Lyons announced racing will return to the track on Feb. 22-23 with the Winter Nationals.
Lyons made the announcement at a meet and greet press conference that was held Tuesday night at the Cocopah Wild River Family Entertainment Center.
Last week, the Cocopah Indian Tribe signed a three year lease agreement with Lyons who will oversee all track operations.
"Working with the Tribe has been perfect...from everything that I asked for...they are behind this deal as much as anybody...I want you to know how important that place (Speedway) is to the Tribe," Lyons said at the press conference.
Posted: Nov 19, 2018
News