Government
Cocopah Tribe Vision Statement adopted May 11, 2012
"The Cocopah Sovereignty is the foundation that preserves traditional cultural values and educational empowerment for a healthier way of life"
---
In 1964, the Cocopah Indian Tribe founded its first Constitution and formed a five-person Tribal Council. The leader of the Cocopah Tribe is called a chairwoman or chairman. Currently, a chairwoman leads the tribal council, which also includes a vice-chairman and three council members.
Current Tribal Council 2022-2024:
Chairwoman:
Sherry Cordova
Vice-Chairwoman:
Rosa J. Long
Council members:
Irwin Twist
Neil White
Wynnie Ortega
**Term expires July 2024
Executive Secretary to the Chairwoman:
Lilia Tafoya
cocotcsec@cocopah.com
(928) 627-2102
To contact the Tribal Council call:
(928) 627-2102
Donation requests:
The Cocopah Indian Tribe has a long-standing commitment of helping agencies, organizations and individuals around the community.
To submit a donation/sponsorship request, send information packet to:
Cocopah Indian Tribe
Attn: Rosa J. Long
Re: Donation Request
14515 S. Veterans Drive
Somerton, Arizona 85350
Request can also be submitted electronically to: donations@cocopah.com
Requests are reviewed once a month and announced during Tribal Council meetings that take place the second Friday of each month.
Requirements:
• Your request must be sent at least 45 days before your event, post marked no later than 30 days before your event.
• In your letter include name, phone number, email address and mailing address of your organization. Failure to provide complete contact information may delay or disqualify your donation request.
If your request is approved, you will receive a phone call notifying you.
If you would like more information on submitting a donation/sponsorship request contact:
the Public Relations office at (928) 627-2102.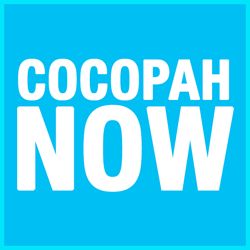 Latest News
---
Posted: Jun 21, 2023
News
Posted: Jun 21, 2023
News