Cocopah Indian Tribe donates $5,000 to Special Olympics
Cocopah Tribal Elder Paul Soto presented a check of $5,000 to Special Olympic athletes and Lisa Ball, Director of Youth Programs with the Special Olympics Arizona Wednesday, February 12th, 2014.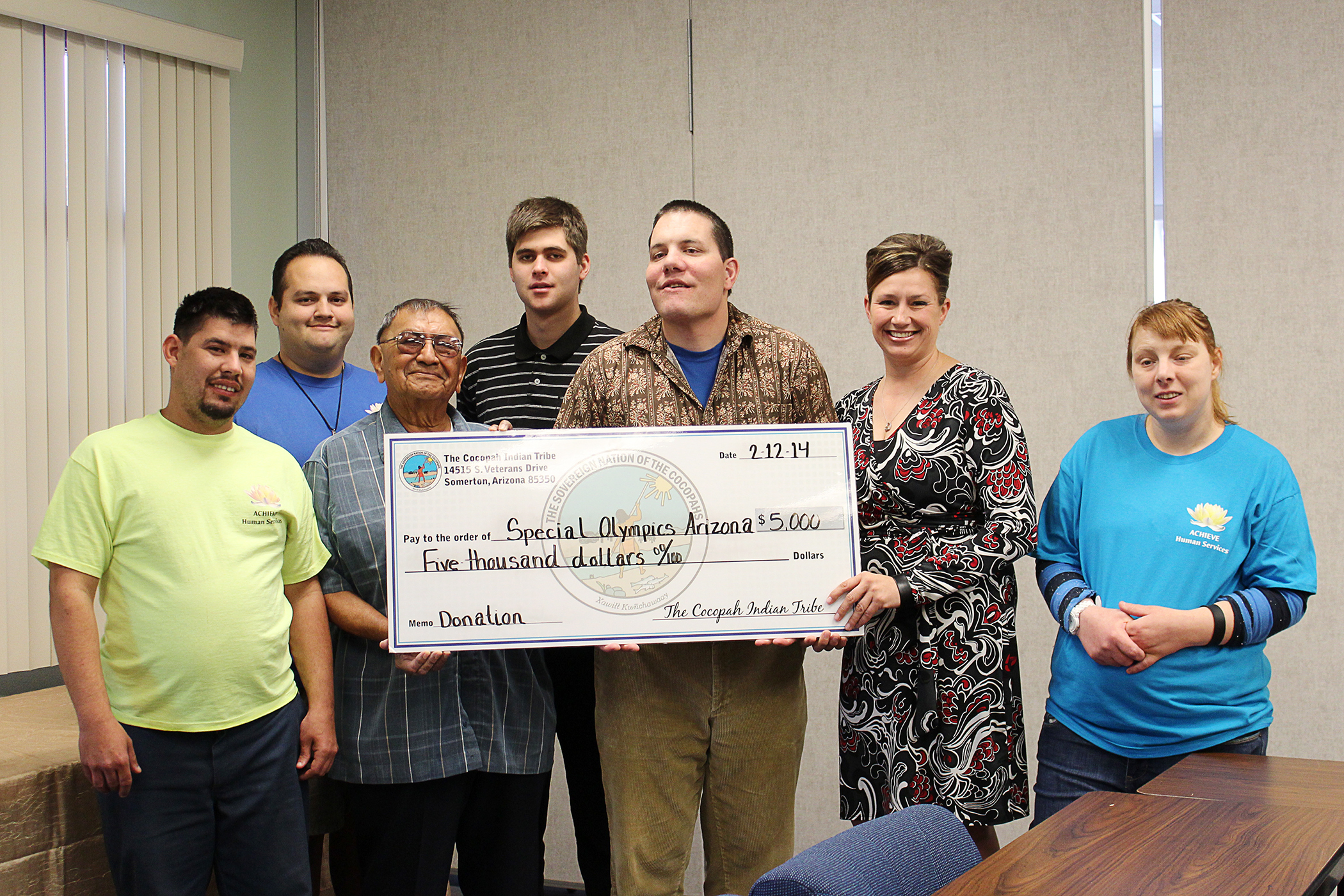 This money will support adaptive sports training and competitions in Yuma. Sports offered include power lifting, tennis, track & field, bocce, basketball, golf, bowling and aquatics. There are currently 250 participants in the Yuma area.
To learn more about the Special Olympics check out their website at www.specialolympicsarizona.org or following them on Facebook by searching SpecialOlympicsArizona.
A picture of the check presentation is attached along with captions courtesy of the Cocopah Indian Tribe's Public Relations Department.
Photo captions: Special Olympic Athletes Chris and Alonso, Cocopah Elder, Paul Soto, Special Olympic Athletes Conner and Zack, Director of Youth Programs with the Special Olympics Arizona, Lisa Ball and Special Olympic Athlete, Patty