Stokes, Garcia Recognized for Athletic Excellence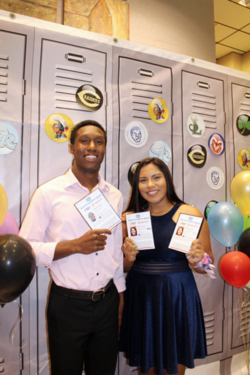 Cocopah tribal members and high school seniors Yohan Stokes and Chloe Garcia were recognized at the 2017-2018 Yuma Sun/Rotary Club of Yuma All Region Teams Sports Banquet.
Earlier this year Stokes signed on to play football for Lake Forrest College in Illinois. Garcia last week signed on to play softball for Arizona Western College in Yuma.
Yohan played football at Yuma Catholic High School. Garcia played volleyball and softball for Kofa High School.