Office of Emergency management App
The Cocopah Indian Tribe Emergency Management mission is to support the Cocopah Tribal community and entities to reduce loss of life and property and to protect the environment through collaboration and to build, sustain, and improve our capabilities to prepare for, protect against, respond to, recover from, and mitigate all hazards by providing and coordinating resources, expertise, leadership, and advocacy through a comprehensive, risk-based emergency preparedness program.
Posted: Nov 14, 2017
OEM News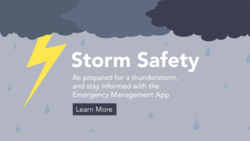 Arizona experiences diverse weather patterns throughout the year. You should be aware of the types of weather that affect Arizona, the different advisories that precede hazardous weather, and the preparations to take for severe conditions.